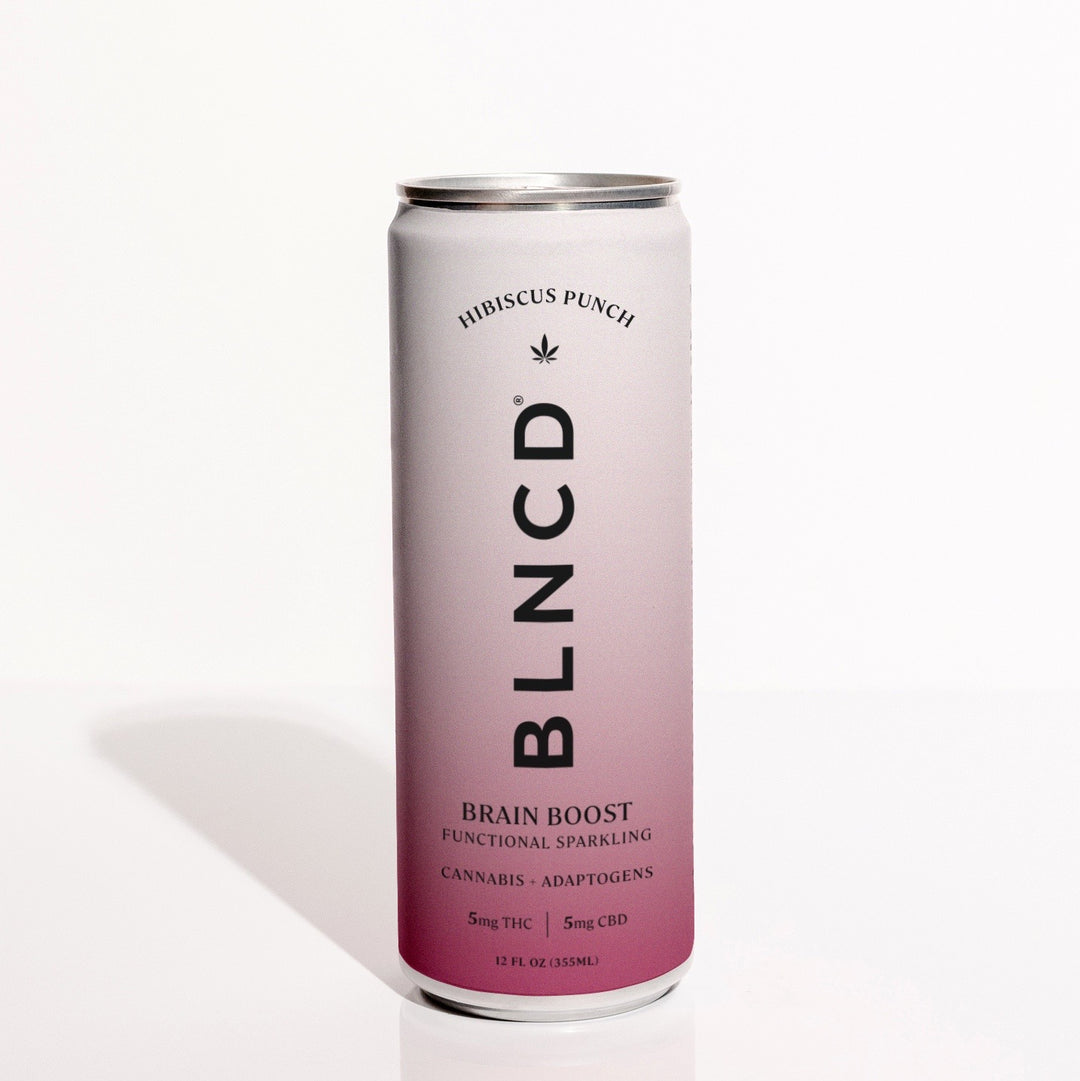 BLNCD D9 + Adaptogen Elixir - Hibiscus Punch
---
In stock, ready to ship

Inventory on the way
Unlock the potential of your mind with this extraordinary THC infused elixir, a blend of cannabinoids, terpenes, and mushrooms designed to elevate your spirits and enhance mindfulness, focus, and creativity.
Introducing BLNCD Functional Cannabis Elixirs, a groundbreaking beverage that marries the unique advantages of adaptogenic mushrooms with cannabis, delivering a holistic, enriching experience without the drawbacks of a traditional buzz.
Experience the brilliance of our Brain Boost blend, an elixir that awakens your mind and energizes your senses, promoting creativity and mental clarity like never before.
FLAVOR  Hibiscus Punch Brain Boost
KEY INGREDIENTS Cannabis, Lion's Mane, Rhodiola, Ashwagandha, Limonene & Agave Inulin
BENEFITS  Mental clarity, focus, mood support, increased energy, creativity, uplifting vibes
STRENGTH  THC: 5mg | CBD: 5mg 
CAUTIONS If you are new to Delta-9 THC we strongly encourage you to start slow. Due to the THC present, we recommend that you find what dosage works for you in a comfortable environment and avoid operating heavy machinery. Do not use this product if you are subject to THC testing.
THC DISCLAIMER FOOD AND DRUG ADMINISTRATION (FDA) DISCLOSURE:
These statements have not been evaluated by the FDA and are not intended to diagnose, treat, or cure any disease.
eLiquid and Disposables available for in-store pickup and local delivery only. Devices and Cannabis products are availabe for shipping nationwide, as well as internationally in some cases. Please click HERE for an overview of our local delivery program.
All Products Backed by our "Smokeless Difference" Guarantee.